Medium
The North Dakota Public Employees retirement System, commonly known as NDPERS, is one of only a handful of state agencies in the entire country that administers both retirement plans - nine different retirement plans - and health, life, dental, and other insurance plans for the benefit of state and political subdivision employees.
Watch this video for a short overview on NDPERS membership, plans, and projects.
Medium
Our Mission
Design, communicate and efficiently administer a viable employee benefits program within a framework of prudent risk-taking, applicable state and federal laws, and professional and ethical standards so as to provide an employee benefit package that is among the best available from public and private employers in the upper Midwest.
Medium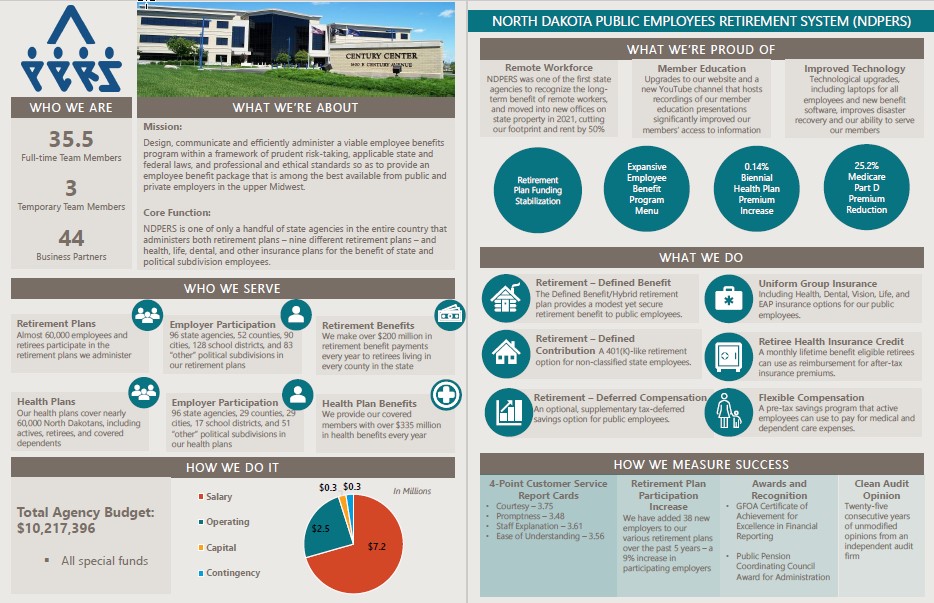 Overview on NDPERS
View this handout to gain an understanding on who we serve, how we do it, what we are proud of, and what we do. 
Medium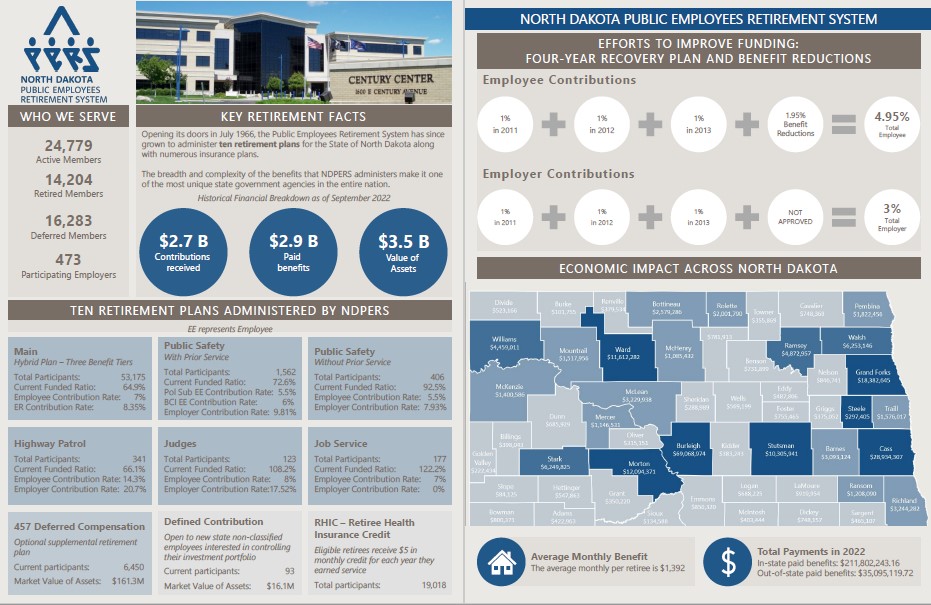 Understanding the Retirement System
Opening its doors in July 1966, the Public Employees Retirement System has since grown to administer ten retirement plans for the State of North Dakota along with numerous insurance plans.
The breadth and complexity of the benefits that NDPERS administers make it one of the most unique state government agencies in the entire nation.
Medium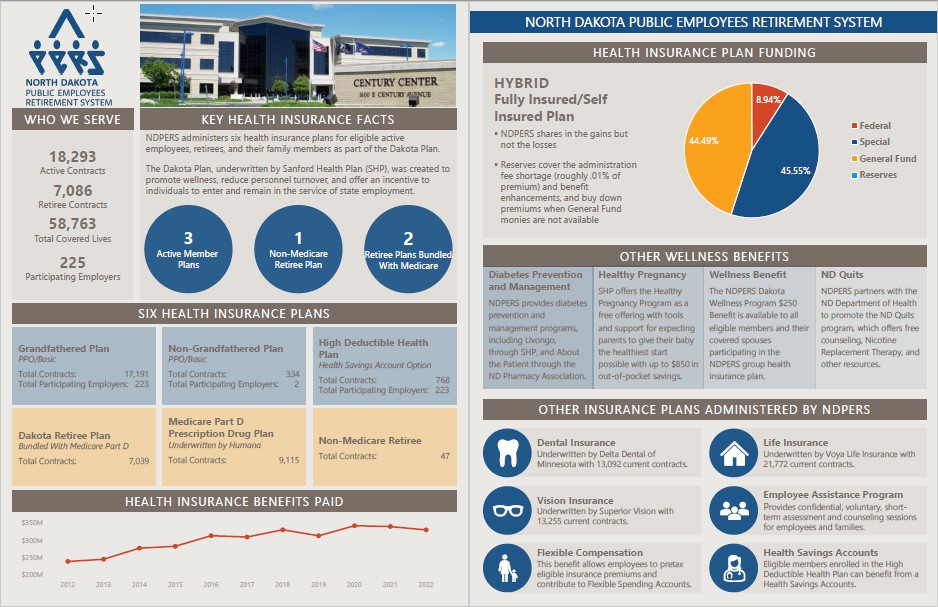 Navigating the Health Insurance Plans and Other Wellness Benefits
NDPERS administers six health insurance plans for eligible active employees, retirees, and their family members as part of the Dakota Plan.
The Dakota Plan, underwritten by Sanford Health Plan (SHP), was created to promote wellness, reduce personnel turnover, and offer an incentive to individuals to enter and remain in the service of state employment.